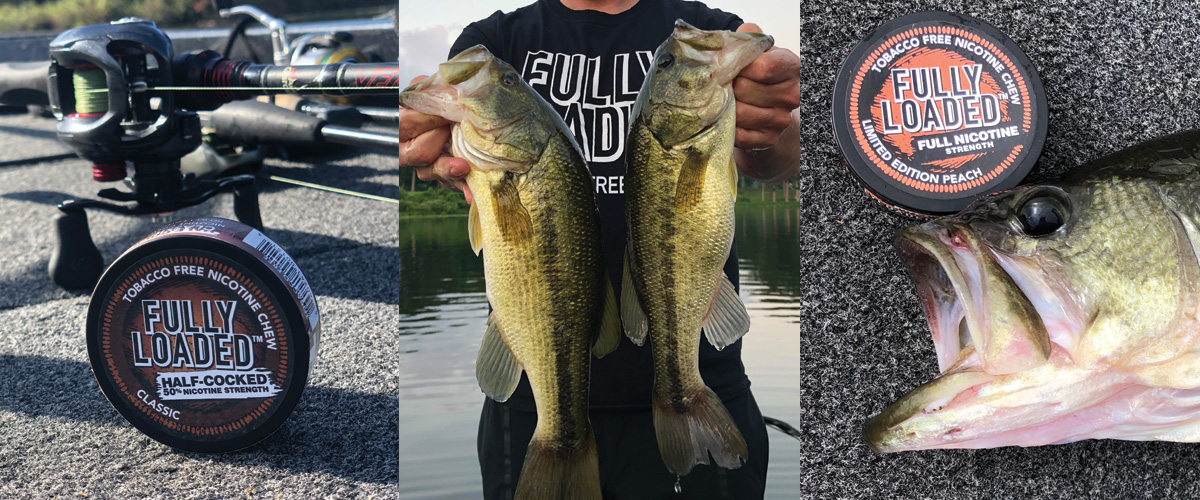 Get Sponsored
Apply for a Fully Loaded Angler Sponsorship
Do you have what it takes to hit the water and compete as a Fully Loaded sponsored angler? We are looking to expand our team of fishermen and influencers in the angling world to spread the word on Fully Loaded tobacco-free dips!
We get it – the first step in prepping for a long day on the water is a nice dip. Nothing gets you through the grueling late hours of a tournament like a pinch, or pouch, of your favorite nicotine product.
Fully Loaded is tobacco free, but does come in three levels of nicotine to get you the pack, feel, taste, burn and buzz you need to win!
Tell us a little more about yourself so we can see if you are a good match for a sponsorship. Simply answer the questions below and give us a few days to get back to you.
We are evaluating new sponsorships for the new season NOW, so don't wait. Let's load those lips and livewells together with an AMAZING combination of tobacco-free dips and donkeys!